Friday, 8 February, 2019
What I bring to your table
Or how hiring me will help make your product and your team better
When I quit my agency job last June, one of the primary motivators was to try and refocus my own efforts on work that was both more meaningful to me, and more impactful for the web community as a whole. There are two ways I think I can do that: through typography (and it's implementation) and design/dev/client interaction processes. 
Typography
For those who know me (or have followed me over the years), you may know that web typography has been a core focus of my writing, research, and speaking for many years. That includes talks and workshops at over 50 conferences and events all over the world, appearances on podcasts, articles for various publications, and numerous conversations with in-house teams.
But the truth is that across the design and web industries, there is still a large slice of the population that don't know how much good typography can be put into practice on the web, and how massive an impact that can have on brand, user experience, and performance. While some may feel it's hard to quantify the value of brand fidelity, it's pretty easy to show that improvements in readability lead to more conversions, and gains in performance will reduce drop-off. Knowledge is key, and sometimes all it takes is a day. (Other times, it might make more sense to have me conduct a Type Audit first to identify just where we should focus)
Design Operations
I've also spent many years leading design and development teams, and have found a number of ways to help them work smarter, faster, and more successfully with their stakeholders. Often that involves conversations, workshops, and guidance in many different areas of the company: from initial discovery to project governance, to design techniques, front-end development practices, and most crucially: how to get all of the above working together more harmoniously.
Trust is a cup, and every interaction within your team and with your stakeholders will fill it or spill it. How full is your cup?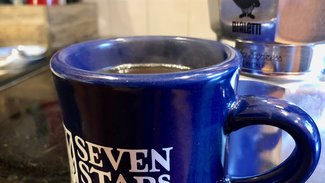 So how do these things relate? 
On the surface these two areas of focus may seem unrelated, but there is a strong common theme of interconnectedness. Great typography on the web stems from brand voice, is the central element of design language and user experience, and can absolutely kill that experience if implemented poorly. It connects brand, design, accessibility, and development. A good process for your team brings together stakeholders, content strategists, project management, designers, and developers in a thoroughly overlapping choreography. This ensures the right people are providing the right input and working on the right output throughout the lifespan of a project or product. Adopting the right levels of pacing, iteration, and interaction can transform outcomes and teams in remarkable ways.
This is my best contribution: I'm the BASF for your brand and your team. You might not hire me to make your design system, but I can help make your design system better. You might not hire me to code your front end, but I can absolutely help your front-end team work more efficiently and more in sync with your designers. You might not hire me to design your typographic system, but I can give it more clarity and hierarchy across a range of device sizes and capabilities better than just about anyone.
Many of these ideas and techniques can be learned in a day. Certainly enough to get your team running better, and to figure out if working together a bit more will yield even greater value. If you want to learn how I've helped agency teams and in-house ones at places like Adobe, Audible, IBM, and others—I'm happy to provide references.
Next up, I'll be writing a bit more about these two areas separately in a bit greater detail. Stay tuned!